TrueLanguage was founded by Uli Dendy and Ingrid Hurtubise in 2006. Together, Uli and Ingrid offer clients over 50 years of combined experience in translation, localization, and project management. They are supported by a network of experienced and talented professional translators, subject matter experts, editors, graphic designers, project managers, and quality assurance personnel. The TrueLanguage team has extensive backgrounds in a variety of fields, including law, science, IT, education, and hospitality.
Uli Dendy, CEO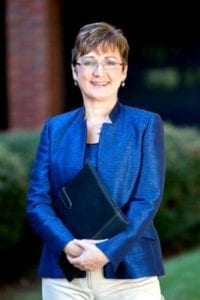 Uli Dendy has been advancing the language service industry with her expertise in technical writing, translation, and software localization for more than twenty years. Born in Germany, she came to the United States when she was 21, and after earning her degree in microbiology from the University of Alabama, her study of genetics translated into an interest in linguistics. She began to work as a freelance translator, and later managed the translation staff at an Atlanta firm for 13 years, before founding TrueLanguage with her friend and colleague Ingrid Hurtubise in 2006.
In addition to being CEO of TrueLanguage, in which capacity she oversees a broad, multi-industry client portfolio and a network of more than 1,500 professional language resources, Uli serves on the boards of the Technology Association of Georgia International Business Society (TAG IBS) and the Atlanta chapter of the International Association of Business Communicators (IABC). She is also proud to work with the American Society for Testing and Materials (ASTM) in its efforts to establish federal standards for translation excellence in technical and training materials.
Uli and her husband, Bill, live in Atlanta where they enjoy the thriving theater and art scene. An avid dog lover, Uli is actively involved in obedience and agility training as well as fostering and training rescue dogs.
William Gomez, Director of Business Development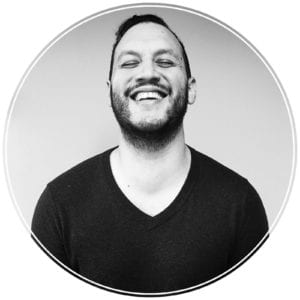 William is a first-generation Colombian-American, fluent in English and Spanish, and a lifelong resident of Atlanta. He graduated from Georgia State University in 2004 with a degree in Business Management, and a minor in International Business.
Before becoming TrueLanguage's Director of Sales in 2018, he traveled around the United States pursuing a career in high-ticket sales, executive recruiting, and business management for clients in software, real estate, and automotive fields.
William is also an athlete, with three marathons, one ultra-marathon, and years of college soccer behind him. But his proudest accomplishment is being a single father and devoted family man; when he's not at work, his favorite thing to do is to spend time with his son, their extended family, and an order of hot wings.
Joe Goldstein, Resource and Quality Control Manager
Joe first joined TrueLanguage in 2010. Fluent in Spanish, he earned a B.A. in English Literature from Armstrong State University in Savannah, GA, a Master's in Spanish Literature from Appalachian State University in Boone, NC, and a Ph.D. in Hispanic Literature from The University of Georgia in Athens.
Joe completed a graduate certificate in Translation from Georgia State University. Joe has twenty years of experience as a foreign language educator at universities and secondary schools in both the United States and Latin America.
In addition to project management, Joe serves as Resource Coordinator, and as such manages TrueLanguage's quality control system for linguist performance. He is also the internal auditor for TrueLanguage's ISO 9001:2015 quality management process. Joe is married with two daughters, and enjoys playing music, cooking, translating literature, and creative writing.
Ingrid Hurtubise, COO
Ingrid Hurtubise was born in Poland to German parents from Latvia with ancestors from Holland and Belgium, and grew up near the Danish border. This mixture of backgrounds lends itself to a career in language, but Ingrid first pursued an interest in law, which she studied in Hamburg, Heidelberg, and Gottingen. Instead of practicing law, Ingrid immigrated to Canada, where she worked in the hospitality industry.
Ingrid moved to the U.S. in 1977 and taught German and French at the university level. It was in this capacity that Ingrid first explored possibilities in translation and interpretation. Recognizing an opportunity to apply translation and localization to the technology industry, Ingrid pursued the study of programming. This led to a job as a project manager at an Atlanta-based localization company, which was followed by her involvement in the creation of TrueLanguage.
In her spare time, Ingrid loves the water, whether boating above it or exploring below it. She also enjoys reading, traveling, live music, live theatre, and good food and wine with friends.