Medical and Scientific Device Translation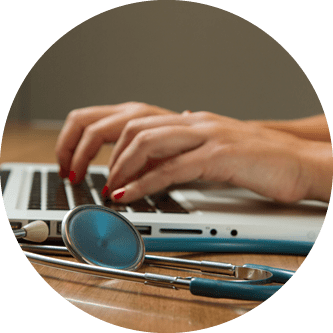 Medical and Scientific Expertise
When it comes to the translation of scientific and medical devices, accuracy and precision are crucial. It is imperative to have appropriately qualified translators who have a full command of both English and their native language. Scientific and medical terminology is complex and requires specialized knowledge for acceptable translation.
At TrueLanguage, we understand the importance of satisfactory translations for medical and scientific devices. That's why we rely upon linguists with an academic or professional background in medical or scientific fields for all related translation work. Our team of translators undergoes rigorous training and assessments to ensure that they possess the necessary qualifications and expertise to deliver high-quality translations.
Although using underqualified linguists for scientific and medical translations may seem like a more cost-effective option in the short term, it can lead to serious consequences in the long term. Inaccurate translations may result in misunderstandings and errors, which can have serious implications for patient safety and product efficacy. There is also an issue of risk and liability that is of particular importance in the medical industry. Therefore, it's essential to invest in qualified translators who can deliver appropriate and reliable translations.
Formatting and Layout
Translating scientific and medical devices often involves unique formatting and typesetting challenges due to the presence of graphic user interfaces (GUIs) and other specialized design features. To guarantee that the translated content maintains the original design and layout, it's important to work with a translation provider that has experience in handling such challenges.
At TrueLanguage, we understand the importance of preserving the original layout of scientific and medical device content in translated versions. We can work with your original design files and carefully preserve the formatting and layout in the translated versions. This approach ensures that the translated content is not only accurate but also visually appealing and easy to understand.
In cases where the original design files are not available, we can still recreate the formatting using the files you have available. Our team of experts is well-versed in a variety of design software, and we can work with a wide range of file formats to recreate the formatting accurately.
To verify that the final translated content looks right, the lead translator performs a final check of the formatted translation. This review process ensures that the translated content not only meets the linguistic requirements but also aligns with the original design specifications.
At TrueLanguage, we have experience in handling complex formatting and typesetting challenges in scientific and medical device translations. Our team of experts is equipped with the knowledge, skills, and software to deliver high-quality translations that meet your requirements and specifications.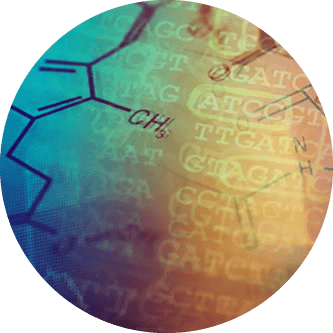 Glossary and Style Guide
In furtherance of accuracy and consistency in the translation of scientific and medical devices, it's essential to have a glossary and style guide in place. A glossary is a list of key terms and their translations that are specific to your industry and organization. A style guide outlines the preferred writing style, tone, and formatting conventions to be used in the translation.
At TrueLanguage, we understand the importance of these tools in guaranteeing that the translations meet your expectations and requirements. We offer a comprehensive glossary and style guide creation service, which is designed to meet the specific needs of your organization. Our team of subject matter experts will work with you to identify the key terminology and preferred writing style for your scientific and medical device content.
To assist with the consistent implementation of preferred terms throughout your content, we utilize computer assisted translation (CAT) software. This technology helps our translators to maintain consistency and accuracy throughout the translation process.
At TrueLanguage, we strongly recommend the incorporation of a client-review process of the glossary and style guide so that your native-speaking staff can sign off on key terminology before it appears in the finalized version of the translated content. This process helps to minimize the risk of misunderstandings and errors in the final translation.
There is also the question of localization versus generalization. At TrueLanguage, we offer specific direction and guidance in accordance with our proprietary LocalVoice™ and TrueGlobal™ processes. 
Want to know more about our glossary and style guide creation process? We have additional online content that provides more detailed information about our approach and methodology. These additional resources are available here: Glossary and Style Guide Resources
"TrueLanguage is great to work with! They provided our translations in a timely manner and were able to put in the format we requested. We look forward to working more with them."
Jennifer Shaw
Packaging Designer, Chemence Medical
The health and safety of your clients depends on clear communication in every market you serve. Let TrueLanguage help.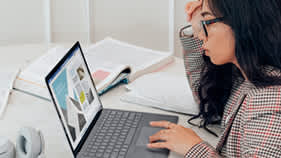 In Country Review
In-country review by native subject matter experts guarantees fulfillment of local standards and satisfaction of all criteria for distribution. Let it guide your approach to new markets.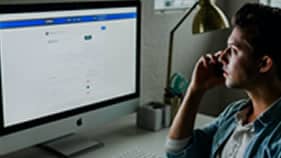 Quality Management
Our end-to-end quality management process monitors your translations at every step. And our language portal can provide 24/7 access to your projects, project manager, documents, and budget.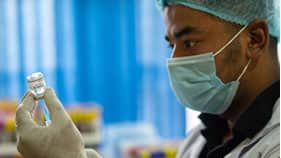 Subject Matter Expertise
Our language professionals include subject matter experts in medical and scientific disciplines such as academics, clinical medicine, occupational health and safety, nursing, testing, and others.


Supported Software: Adobe Acrobat, Adobe FrameMaker, Adobe Illustrator, Adobe ImageReady, Adobe InDesign, Adobe PageMaker, Adobe Photoshop, QuarkXPress US, QuarkXPress Passport
Sample File Types: HTML, XHTML, XML, JAVA, FLASH, CSS, ASP, .NET, Flash, Web 2.0, AJAX, CMS, PHP/MySQL, Linux, Unix
FREE DOWNLOAD: Guide to Document Translation.
Learn about what to expect from your translation partner.
Let's do this together!
You create the site, the manuals, instructions for use, technical specifications, permits and licenses, warning labels, catalogs, etc. – we translate and localize your materials. What can we translate for you?
1355 Terrell Mill Road SE
1476-250
Marietta, Georgia 30067 USA
770.850.1205